Your partner for all medical laboratory services. Our mission is to help laboratories achieve their goals.
Whether you're looking to begin your career or to launch a new laboratory, we help get you started through our Laboratory Startup, CLIA Licensure, Staffing & Recruiting, Equipment Sales, and Lab Design solutions.
Looking for ways to run your medical laboratory in a more efficient or compliant way? Our team of experts assists with Lab & Quality Management, Test Validation, and Business Intelligence services.
Our comprehensive solutions will help grow your clinical laboratory's capabilities through LIS, Adding Lines of Testing, Laboratory Management, and Commercialization solutions.
The nation's leading medical laboratory consulting and recruiting firm
We are the best resource for entrepreneurs, physician groups, and hospitals in every aspect of launching and operating a medical laboratory.
2,000+
Laboratory Clients
55,000+
Newsletter Subscribers
200+
Laboratories Managed
Our Comprehensive Services
Our Emphasis on Quality and Customer Service Sets Us Apart
Full-Service Laboratory Consulting
Whether you are looking to start up a laboratory or looking to grow your current business, we offer laboratories a way to accelerate their success with our lab consulting and management services.
Our clinical lab services team has assisted thousands of labs nationwide and is ready to help you navigate every aspect of the clinical lab industry. We hate how stuffy and opaque our competitors are, so we treat our clients like real people with real challenges because that's who they are.
Recruiting for Clinical Lab Employers
We take pride in being the largest company in the country with recruiting services tailored solely to the clinical laboratory industry. We have a proven track record and are trusted by clinical labs and professionals nationwide.
Importantly, by engaging Lighthouse to fill open positions in your lab, you are freeing up your time and resources, while trusting us to do what we do best: source and screen quality candidates for your lab.
Your Source for Medical Lab Directors
Lighthouse Lab Services supplies qualified medical lab directors to over 200 CLIA-accredited labs nationwide. Our Part-Time Lab Director Program is the ideal solution for small and medium labs that need a qualified Lab Director to sign off on SOPs, monthly QCs reports, and other documentation for state and federal regulatory compliance.
Additionally, Lighthouse specializes in the Full-Time placement of board-certified Pathologists and Medical Directors. Our emphasis on quality and customer service sets us apart and allows us to offer risk-free recruiting services to you with a 90-day replacement guarantee.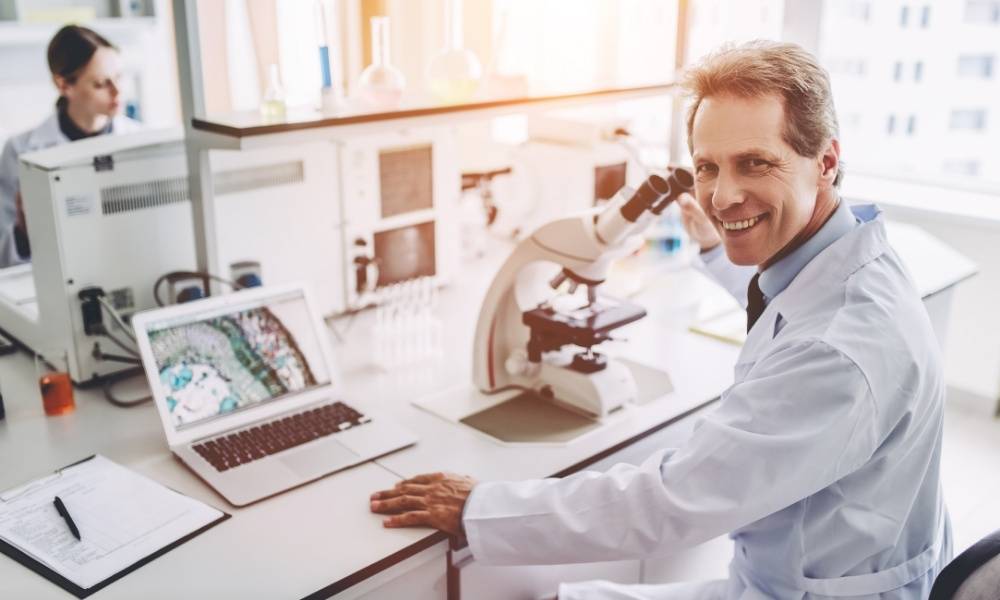 Revenue Cycle Management Solutions
Lighthouse RCM Solutions specializes in revenue cycle auditing, refining revenue cycle processes, and negotiating managed care contracts. We are not a billing company. Our experts help clients recover millions of dollars in lost revenue each year due to incorrect coding.
By specializing and working exclusively with laboratories and pathologists, our team has insight into industry trends and key payer issues that are affecting laboratories today. Our team of laboratory and pathology billing specialists can help transform the way you manage your revenue.
"We love Lighthouse. Incredible support. Great account management. Superior technical support. We all talk about how great it has been to work with [Lighthouse]. We cannot say enough positive about the company. "
R. Scott LaNeve, General Manager, Drugscan, Inc.
"Lighthouse Lab Services has helped us set up our physician office lab for urine toxicology. They are very professional and organized. I would highly recommend their services."
Julia Ashford, Ashford Pain Solutions
"My lab just finished the validation of a Turn-Key Covid-19 lab using Lighthouse Lab Services. We had a great experience and are looking forward to future projects as we grow. They assisted with everything from finding equipment, supplies, validation and training. I highly recommended them."
Ameritech Diagnostic Labs
"We are all impressed with the work that Lighthouse Lab Services does to help the clinical laboratory community... We have been working tirelessly over the last year tackling all of the complexities involved in starting up a clinical lab from scratch… We are… overjoyed to have [a lab director] onboard via Lighthouse."
Christine Barnard, Founder & CEO, Atlas Quality Assurance Laboratories
"I want to commend your team (again) for being such great partners. Your service levels have been the best of any of our Covid suppliers – instrumentation, supplies, and/or reagents. We are grateful we found Lighthouse and look forward to working together."
Consulting & Covid Assay Client
"We hired a MLT and Lab Director thanks to Lighthouse and everything has been smooth sailing. They are both knowledgeable, thorough, professional and have helped our practice tremendously. Thank you again Lighthouse for matching us perfectly."
"Impressive Team and always ready to serve!"
Shea Harrelson, Vikor Scientific
"Lighthouse is professional, responsive, and has always provided quality candidates."
"It's my pleasure working with Lighthouse on recruiting our Lab Director. [Candidates]…spoke highly of your company. They trust the quality service and the transparency your team has provided them. We can certainly understand why we feel the same way about your knowledge in the lab field and Lighthouse Lab Services putting the clients' interest at heart."
Reference Lab Recruiting Client